HW overview for Loudclass Interactive
Below is the basic Hardware architecture suggested for using Interactive.
Recommended hardware specifications
Below are the hardware specifications recommended for the Interactive operation.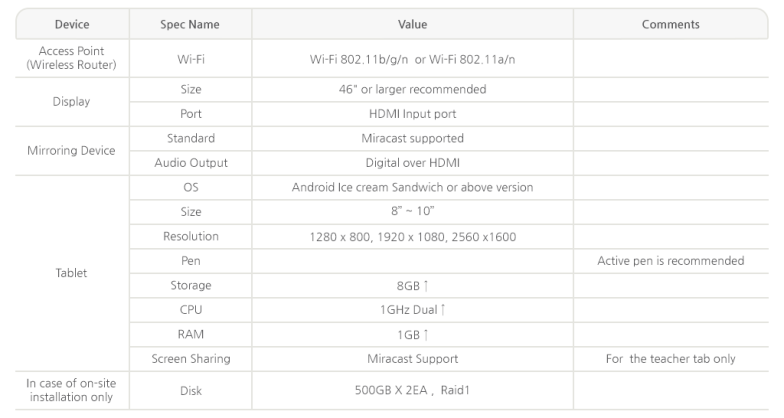 An example for mirroring a device (In case of using Samsung Allshare cast dongle and Galaxy Note 8.0) A suggested device is the Samsung Allshare Cast Dongle which connects to the display via HDMI cable that will mirror the teachers device via WiFi. There is an HDMI port, a power port and a reset button on the back side of the dongle.
The Allshare Cast is Miracast customized for Samsung products. Miracast is a technology to mirror device screens on a TV or a monitor seamlessly via a Wi-Fi access point.